Sun Protection
Perhaps you are looking for products like ours because you heard from the British Skin Foundation that skin cancer is the most common form of cancer in the UK and rates are continuing to rise? Or because a US study published in June 2014 suggested a link between sunburn episodes in children and melanoma in later life? With our swimsuits, you don't need to worry.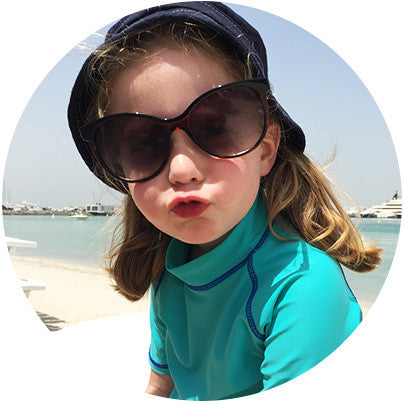 It's all about the sun-protection
Our swimsuits are made from fabric with a UPF 50+ certification. This means that less than 1 unit out of 50 of UVA and UVB rays will pass through the fabric to the skin. Unlike many sun creams, sun protection fabrics block skin-aging UVA rays as well as the burning UVB rays. Plus, sun protection swimwear avoids the mess, streaks and reapplying of sun cream.
Our products are designed for sun protection, from the obvious long sleeves, long legs and high necklines, to the less obvious longer length tops to avoid sunburn on their lower backs when they kneel to make sandcastles (or to watch you make them).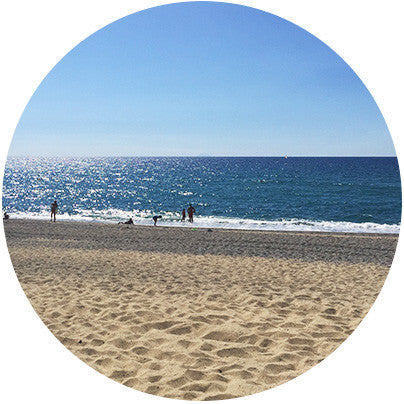 We know our limitations
The UV protection only works for the parts that are covered by our garments. If the swimwear doesn't fit them properly, you may end up with unexpected exposed parts as they swim, jump and do cartwheels. If you have any comments on the fit of our swimwear please let us know. And, if the children have now outgrown their old Noma swimsuits, you can return them (the swimsuits, not the children) to us under our recycling policy and as a thank you you'll get £5 towards their suits for the next holiday. See the Delivery, Returns & Recycling page for details.
Our swimsuit fabric is certified UPF 50+ but our baseball caps and bucket hats are not made from the same fabric. Please be aware that they offer more limited sun-protection value. Advice from the UK NHS is to keep children out of the sun between 11am and 3pm. Swimsuit fabric is not breathable, so avoid heat rashes by keeping them cool in the pool or the sea.